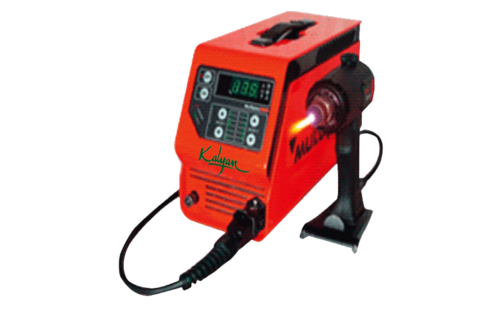 Product Specifications
Industrial

Painted

Red

Multiplaz

Electricity

Automatic
Trade Information
100 Inch Per Month

1 Months
Product Description
Multiplaz 3500
Invention of the century "Multiplaz 3500", the winner of the Grand Prix prize at the 2 both International Salon of Inventions in Geneva, is u multifunctional, portable plasma device used for welding, cutting, soldering.etc.
You can throw away all those gas, acetylene, propane or oxygen cylinders, all forms of burners, torches and cutters, as well as heavy duty transformers. You can forget about harmful substances that result from burning off.
All the above is subsumed by the Multiplus 3500. Its an all-in-one" device and very simple to use
All that is needed is a single-phased l10/230V power supply or a mini-electro generating machine (4 K watt) and some water
"Multiplaz 3500"cuts through almost all known materials with ease and can weld all common and carbonic steel, cast iron, copper, alluminium, etc. and can lightly or firmly soldier ferrous and non-ferrous metals.
A distinctive and advantageous feature of the "Multiplaz 3500" is that it is environmentally friendly and harmless to the welder's health.
The Major Advantages and Benefits
:
The Multiplaz 3500"device above all is cost-effective.
A light, portable device,it can he carried to the work-site. As no compressors. transformer gas cylinders or other heavy equipment are required to operate the device, the savings are great.
The "Multiplaz 3500" does not require intensive, high-powered electrical energy, as do the commonly used welding trans.formers. Subsequently, savings on the annual electricity bill are enormous. The "Multiplaz 3500" effectively replaces hacksaw cut of disk,sheet or nibble shears, soldering lamp, blowtorch, gas burner, welding inverter of transformer and many other tools.
The"Multiplaz 3500"is exclusive. It is the only tool in the world, which effectively and effectively accommodates for a variety of tasks in metalworking.
The "Multiplaz 3500" devices can be operated for 24-hours a day, 365 days a year at its maximum capacity rate.
Industrial Capacity and Application
The "Multiplaz 3500" device is capable of working with metals ranging from 0.3mm in thickness.
"Multiplaz 3500" is currently successfully used in car repair shops: for plumbing purpose: for housing and communal purposed; in all industries; in the assembly, maintenance and repair of pipelines; in roofing for refrigerator repairs; for all kinds of work in underground utility systems,etc.
The "Multiplaz 3500" device may also be used for cutting, welding, soldering, melting, local heating of perforations,coating fusion, cleaning, prevention of corrosion, recycling of industrial waste, etc
"Multiplaz 3500 is safe to use in enclosed, un-aerated work places as it complies with all the expected workplace Health and Safety regulations.
Environmental safety of the device is a result of its functioning on water. Water is life. It imparts the blue color of ecological purity to our planed. Using water as a power transfer source, we are working today with a technology of tomorrow.
Enter Buying Requirement Details